Yoga - for body and soul
Every windsurfer or kiteboarder knows this: Wanting more, but the body just says No! "Core stability", "Stretching" & "Centering" are used regularly in Yoga. Being warmed up and well-prepared increases our time on the water!
 
---
OUR YOGA TEACHER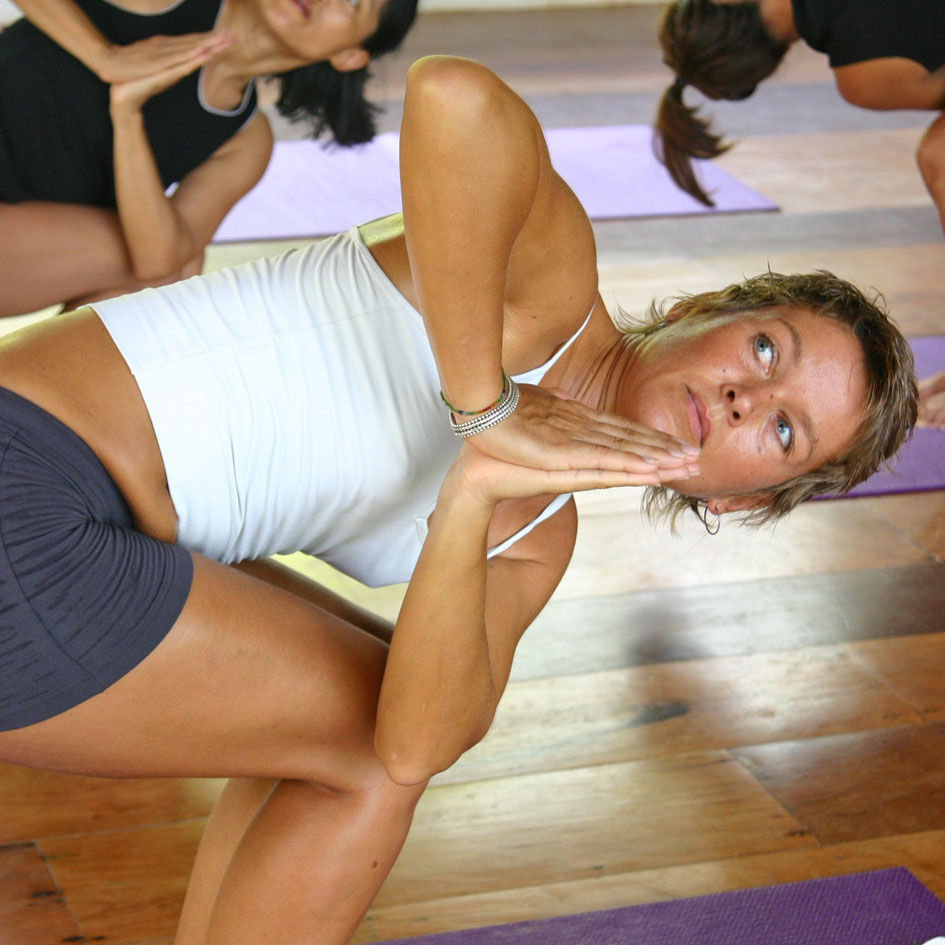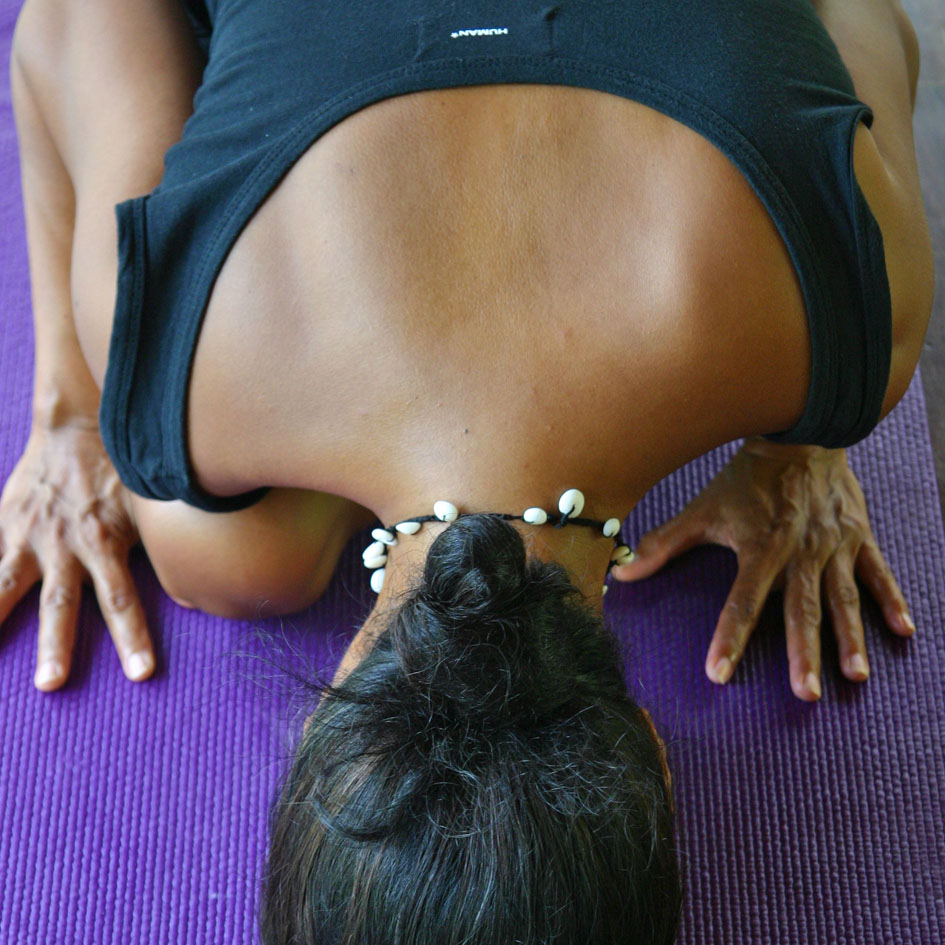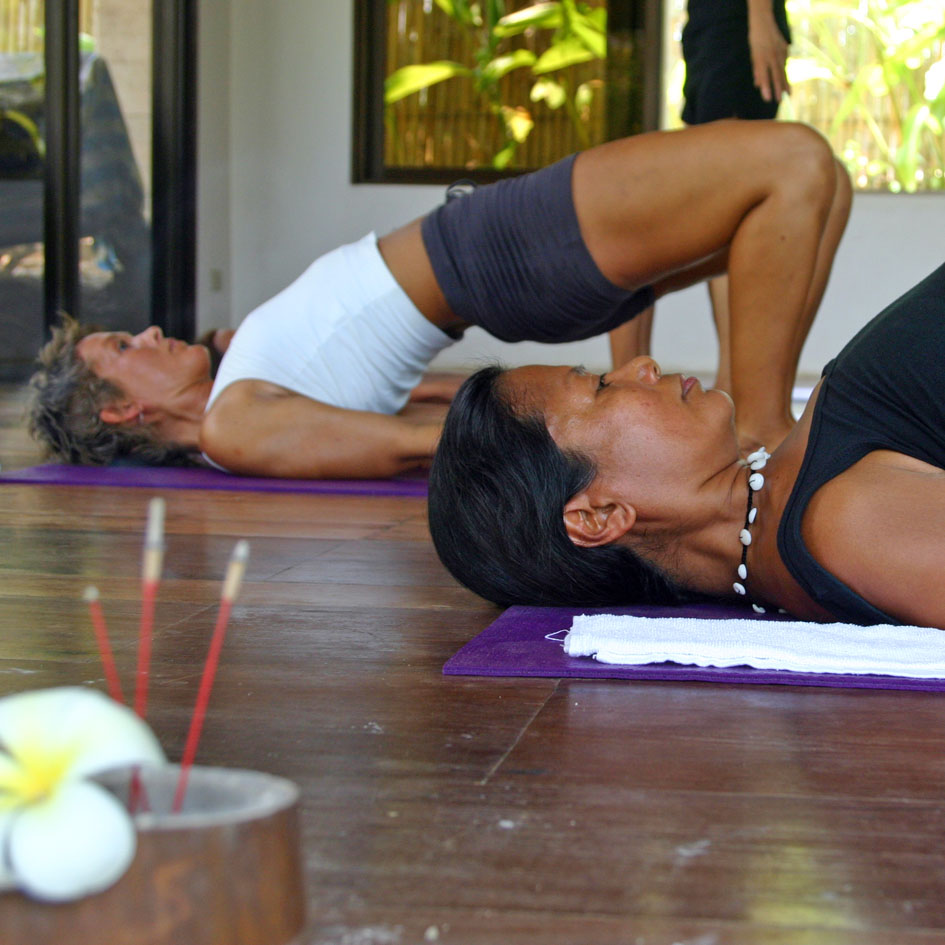 SIMONE BARTMANN
Instructor for Ashtanga-Asanas, Hatha-Yoga, and 5 Tibeter
Simone is already well known as a windsurf and kitesurf instructor at Funboard Center Boracay.  All these years she has also practiced a different kind of yoga technics as a perfect adjustment for all watersports. Her passion, as well as the benifits out of this long period of practice, are the reasons why she became a yoga teacher. Simone will offer custom-made yoga-classes at all non-windy days to minimize shoulder- or back problems.  Yoga will strengthen your muscles, improves flexibility and calms down your mind. Physical prepared and with a clear mind you will easily learn new moves and avoid any injuries on the water.
Ashtanga Yoga
Ashtanga Yoga is a physically challenging style of yoga created in Southern India by Sri K. Pattabhi Jois that strengthens and purifies body and mind. Many styles of yoga practiced in the Western countries today have their roots in Ashtanga yoga, e.g. power yoga or vinyasa.
regular practice improves…
flexibility
balancing
concentration
body reflexion
strength, power
strengthen ligaments, joints, muscles, organs, and tissues
endurance and breathing
stress reduction
relaxation of body and mind
---
" One can not describe the value of yoga, you have to experience it."

B.K.S. Iyengar
---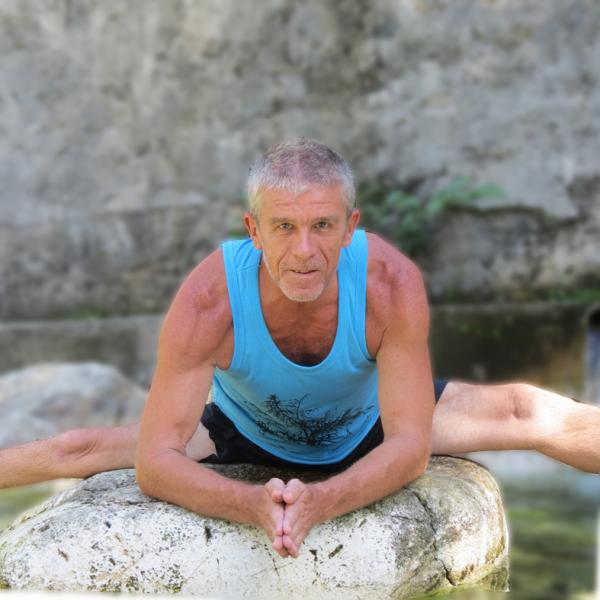 MARKUS DUSS
Instructor for HATHA-Yoga, 5 Tibeter and LU JONG (Tibetan Healing Movements)
Born 1958 in Luzern, Markus suffered a severe polio infection at the age of two years with the result of a handicapped right leg.  At the age of 38, his doctors suggested having major back surgery. Markus decided to look instead for alternatives to solve his problem. This lead him first to the five Tibetans and later he heard from a friend about Lu Jong (Tibetan Healing Movements). During a journey to North India, he met a Lu Jong teacher (Tulku Lama Lobsang) who introduced him to the Tibetan healing movements and certified Markus in teaching LU JONG 1 and 2. When he moved to Boracay in 2000 he immediately started with yoga classes and after a few years of practice, he joined a  teacher training with Clayton Horton from Greenpath Yoga in 2009 and became a teacher for Hatha-Yoga.   

Hatha Yoga for beginner and intermediate
"Ha" means sun and represents the vital prana and "Tha" means moon and represents the mind and the lunar qualities. The main object of hatha yoga is to create an absolute balance of the interacting activities and processes of the physical body, mind and energy (Prana). When this balance is created, the central force (Sushumna Nadi) will push impulses upwards and evolve consciousness. As more as you are aware of your own body, you will be able to overcome stress and cure various negative conditions such as stiff shoulder, backache, headache, insomnia, stomach problem, autonomic ataxia, menopause, etc. Your mental and physical well-being can improve your quality of life. Hatha yoga class is conducted according to the student's experience level and health conditions so that anyone can attend the class. Even those who have stiff bodies or who have never done yoga but want to practice step by step. We take time to hold each posture, practice deep breathing and motion exercises without overexerting the body.
The 5 Tibetan is the best way to keep in shape, even if you have not enough time left to visit regular classes or the next fitness studio isn't nearby. After only a short time of practice, you will be able to do the whole serie in only 15min. All you need is the space on the floor according to your body lenght with extended arms. To be warmed up before every kitesurf or windsurf session the 5 Tibetans are the fastest and most effecient movements.