Surf Center
Windsurfing and Kitesurfing at Funboard Center Boracay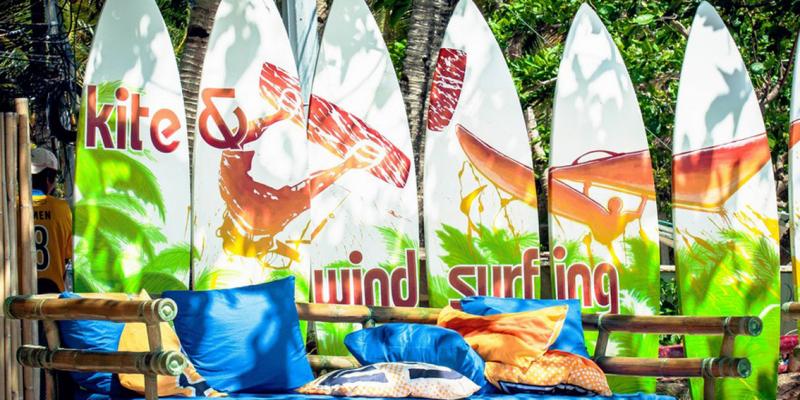 Funboard Center Boracay is already operating as a windsurfing school since 2003 at Bulabog Beach. In 2009 we have enhanced our area and extended the range of water sports with kiteboarding. For this purpose we have built at the northern end of Bulabog Beach a brand new, generous station. Consequently we do have the perfect place, as we are most "upwind". This allows you with the usual sideshore wind direction to start directly from our place without the need to tack down.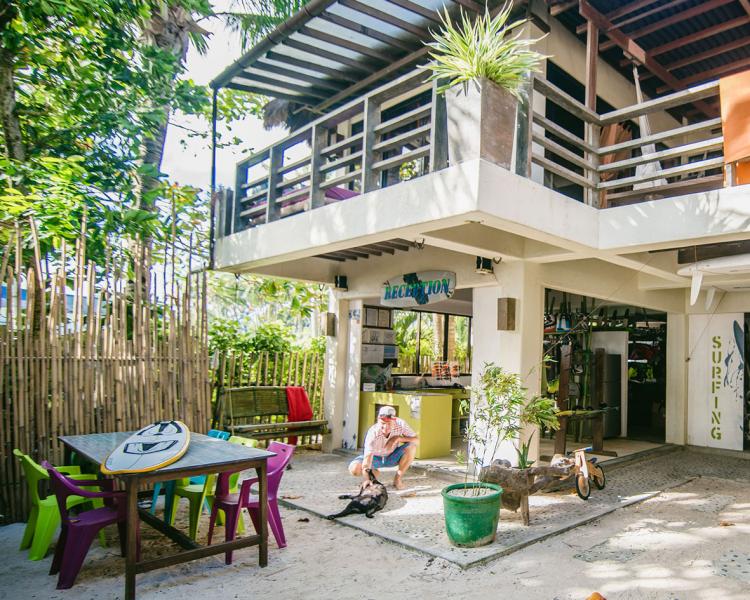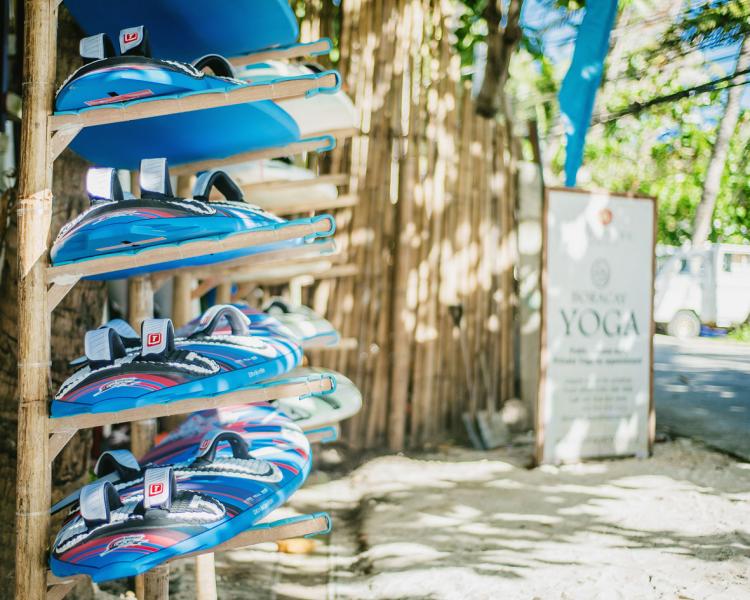 The windsurf rental includes 30 windsurf boards starting from 76 liter up to 200. The sails range from Gaastra starts at 2m2 for our young talents and ends with 8m2 for all light wind experts. Well appreciated are our ultra-light riggs for children and women, which we usualy use in our windsurfing lessons. Furthermore our station offers a small restaurant, chill out areas and a shop with a wide choice of surf clothes and accessories. Everything is on stock from surf gloves, lycras, board shorts, harnesses, wet suits, sun glasses, kites and boards. We also offer modern and clean storage facilities for your kites equipment, instruction and rental, fresh water shower, comfort room and lockers. For all kinds of refreshments, our Café Tabou will be pleased to serve you.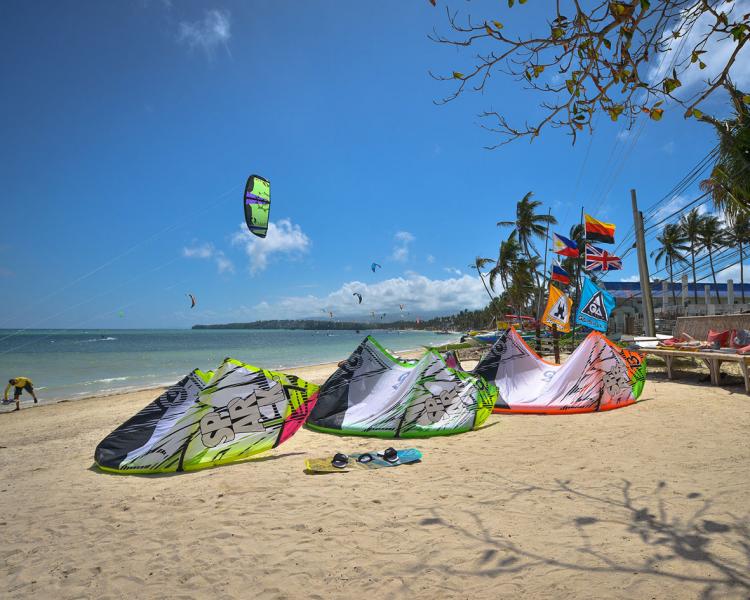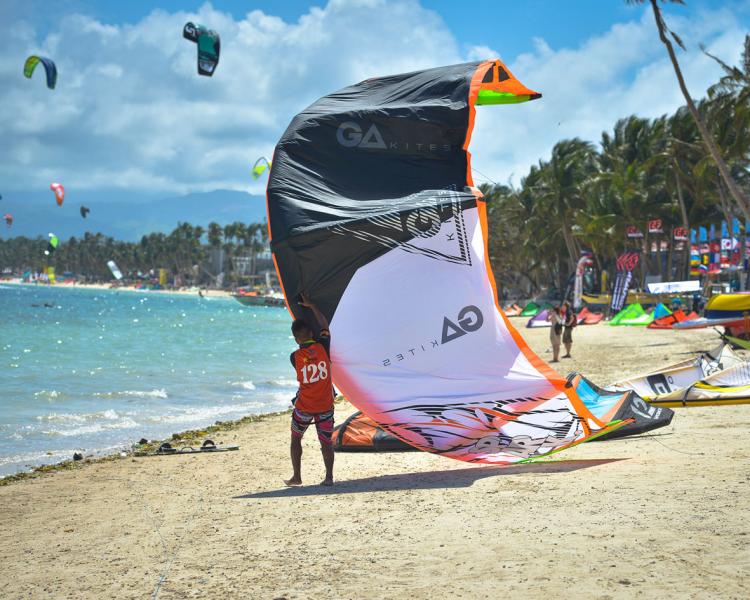 Kitesurfing and Windsurfing combined in one surf center is quite unique at Bulabog Beach and has been proofed as a perfect symbioses. Even though two rivals on the water, they don't mind to share their experience on shore. The Funboard Center Boracay provides a wide range of brand new kites from GA-Kiteboarding, large storage facilities for your own gear, rental of kite equipment and certainly a plenty of  kiteboarding lessons, starting from discovery to advanced level. For all who has been injected, we offer kites and kiteboards for decent prices in our shop.