3 Reasons to Kitesurf with us on Boracay
Why is Boracay such a popular kite spot?
it's simple:
Ideal conditions for learning to kitesurf
A developed tourist infrastructure
Beautiful nature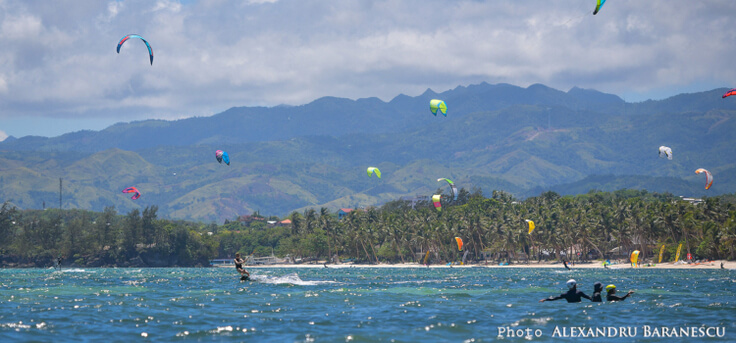 What are the ideal conditions for learning how to kitesurf?
Good wind! Consistent and strong cross-onshore wind every day
Flat waist-deep water
There are not many such places in the world, and Bulabog beach lagoon in Boracay is one of the best among them. Learning here is easy, comfortable and fast!
If you are looking to kitesurf between November and March, just come! Whether you are a beginner or advanced kiter, progress is guaranteed!
There are several kitesurf centers on Boracay and they all offer:
Excellent training conditions. Thanks, Boracay :-)
Qualified and experienced instructors.
Fixed and a very affordable lesson prices.
New equipment.
Storage, showers, toilets, and other amenities on the beach.
Everywhere they will tell you about excellent service and this is most likely true.
What school to choose? Just a few tips are right below;-)
3 reasons why to kitesurf with us on Boracay.
1. The location.
All good things become popular and Boracay is not an exception, so the kite traffic can be quite high at peak times. Our center is located on the very northern edge of the Bulabog beach, away and upwind from other schools, so the traffic in front of our school is minimal.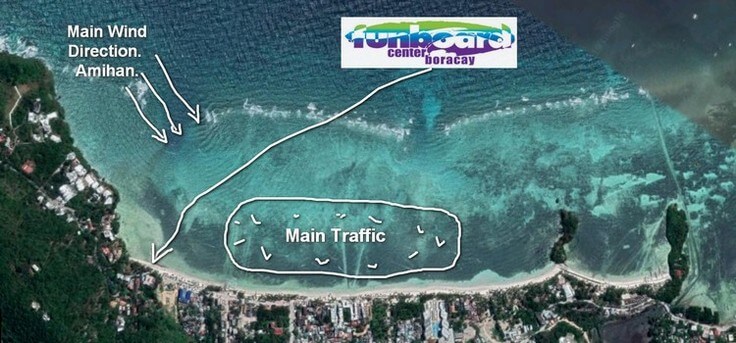 2. The beach.
The depth in the lagoon is not always perfect, it depends on the tides. The tides in Boracay can be high, such that there is no room to set up, launch and land the kite in the most of the lagoon. Kiters and students have to wait on the beach for the water to go away, despite the good wind. However, you can kitesurf non-stop at our school, there is always space at our beach!
Our beach is more spacious, the sea is more shallow, the tides reach us last, so we have the opportunity to train in comfortable conditions much longer. Even students and instructors from other schools walk across the half-lagoon to learn in the best place - in front of our school.
The left photo shows the middle of Bulabog beach when the tide is not even at its highest point. Instructor Alex returns from a class and he barely has enough space to walk. Btw, where is your student, Alex?:-)
The right photo shows the beach in front of our school at the highest tide where there is still plenty of space. The same Alex has enough room to set up the kite and now happily stomps into the sea, going for a little kite wave session.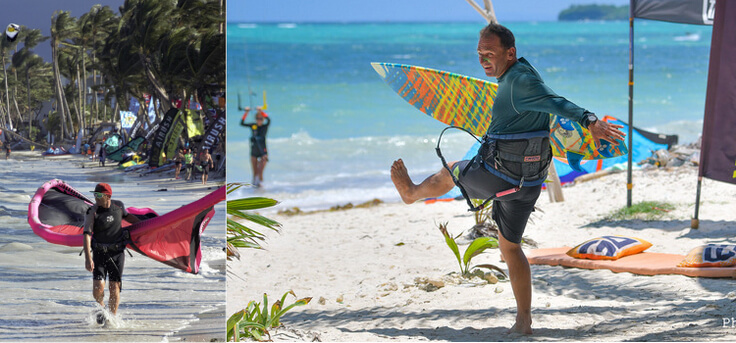 3. The atmosphere.
Because of the remote location - or because of our poor marketing skills - there are always relatively few people in our school. That is why - or because of us;-) - there is always a relaxed, fun and family atmosphere in our center. Check the reviews on Tripadvisor, you will often find phrases like "family atmosphere", " good vibes", "feel like home". We are proud to receive such feedback! Many of our guests come back to us and become our true friends!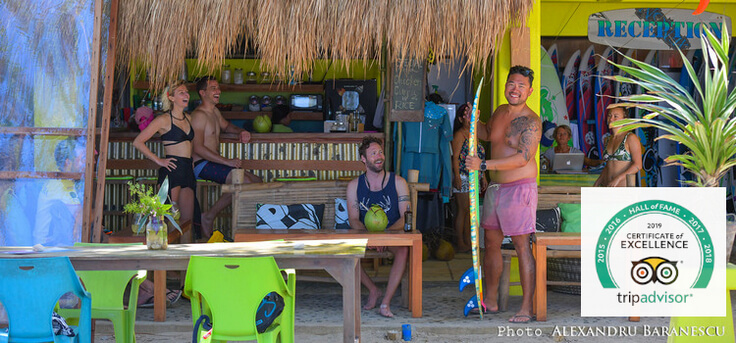 Also, we would very much like to tell you all about our comfortable center, cafe with delicious food, super friendly staff. But that's all subjective, so you better come see for yourself :-)
Meanwhile, check out pictures and video of our flying Big Boss, Simone.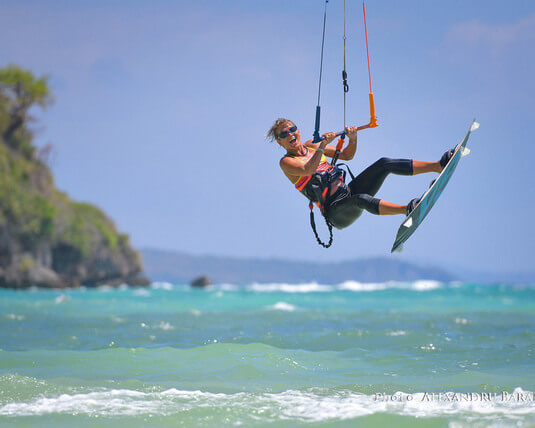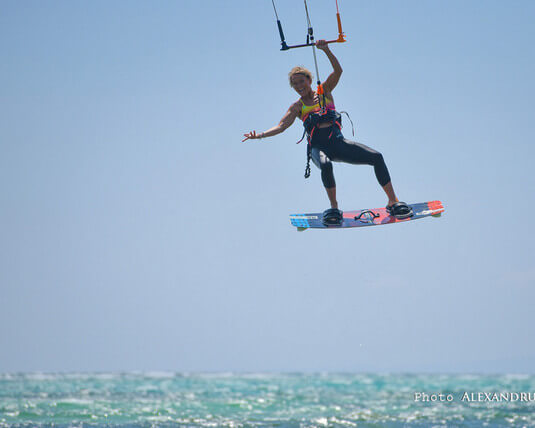 Write to us, we are always happy to answer any questions!